Sheen -- 'Very Professional' During Comedy Sketch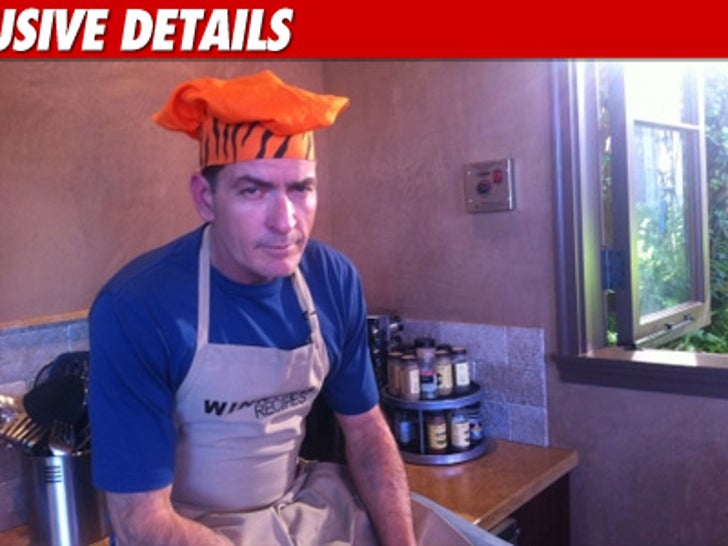 Charlie Sheen has been called a lot of things lately, but here's a new one -- "very professional."
Sheen shot a video for the website FunnyOrDie.com today at his house. Mike Farah, President of Production for FOD, tells TMZ they approached Charlie with a script on Sunday and he was totally into the idea.
Farah tells us Charlie stuck to the script and even came up with several cool ideas -- including the tiger-striped chef's hat. Farah says Charlie was "very professional" throughout the shoot and seemed to really be into working with the crew.
The sketch -- a cooking video tentatively titled "Charlie Sheen's Winning Recipes" -- is scheduled to go up sometime tomorrow.