Jimmy Kimmel Evacuated In Tsunami Scare
Jimmy Kimmel
Evacuated In Tsunami Scare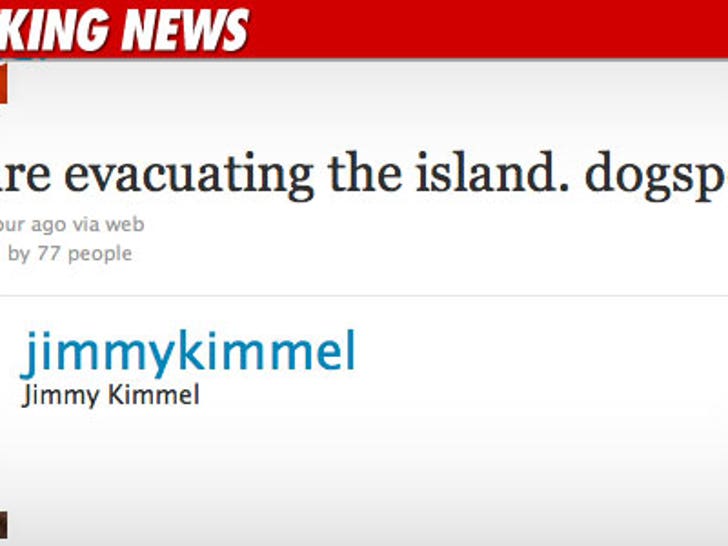 Jimmy Kimmel has been evacuated from a small island in French Polynesia -- as a massive tsunami-wave roars across the Pacific Ocean.
Kimmel has been updating his status on Twitter -- at first joking, "Suddenly, relaxing on an island in the South Pacific isn't so relaxing anymore. Good thing I brought my aqua stilts."
But the jokes turned serious -- when someone asked him to rate how scared he was on a scale of 1-10. Kimmel replied, "A good solid 7. on a small island, with no high ground."
Moments ago, Kimmel updated his status again ... saying, "We are evacuating the island. dogspeed."
FYI -- coastal evacuations have been ordered in Hawaii and tsunami warnings were issued along the West Coast ... from California to Alaska after a massive wave emanated from the earthquake in Japan.
UPDATE 12:45 PM PT -- Kimmel just tweeted the following: "We are back, officially 'unevacuated'. Thanks for your kind words. It was scary. Best wishes to our friends in Japan and all affected."