PETA -- Knut's Death Could Have Been Avoided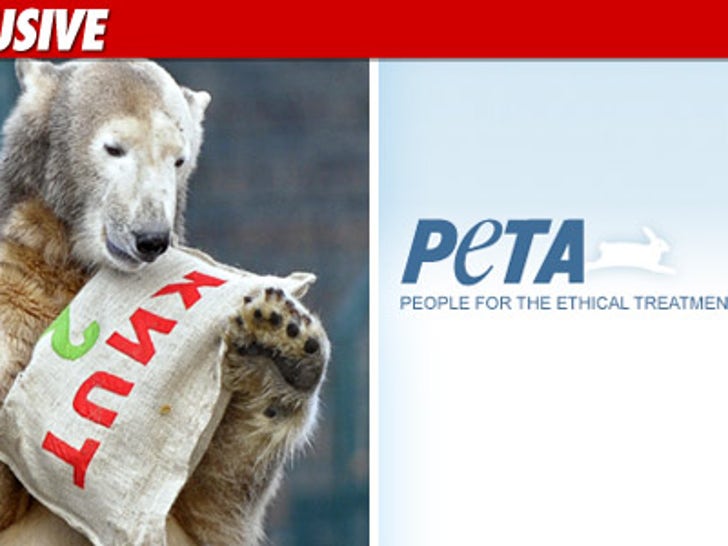 The tragic passing of Knut, everyone's favorite German polar bear, could have been prevented ... maybe ... this according to PETA.
Knut passed away in his habitat this morning of still-to-be determined causes at the age of 4. A rep for PETA tells TMZ they contacted to Berlin Zoo months ago to alert them to the fact that Knut was being "terrorized" by three female polar bears -- including his own mother!
The rep tells us, "PETA Germany repeatedly asked zoo authorities to move Knut away from the three females to a different location. His premature death could possibly have been avoided. Polar bears don't belong in captivity."
A necropsy is planned for Monday to determine the cause of death.