Sexual Assault Probe Into Lil Wayne Recording Sesh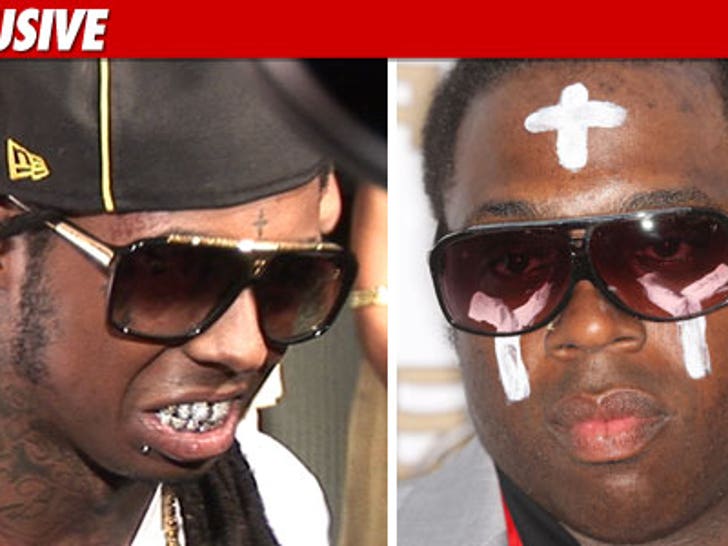 A woman claims she was held against her will and sexually assaulted during a recording session for Lil Wayne back in January -- but according to law enforcement sources, Weezy wasn't responsible.
We're told the man targeted in the investigation is famed music producer Noel "Detail" Fisher -- who owns the house in Canyon Country, CA where the alleged assault went down.
According to sources, Detail had several people over to the house (which has a recording studio inside) for a Pre-Grammy party -- during which Lil Wayne was laying down some tracks.
Sources tell TMZ the alleged victim was a female catering assistant -- who was hired for the party to take care of the food.
Law enforcement sources tell TMZ cops are looking into allegations that Detail held her against her will overnight and sexually assaulted her ... after which she managed to escape and alert police. We're told she was questioned in the hospital, where she also submitted to a rape test. So far, no word on the results.
Law enforcement sources tell us the investigation is still ongoing and Lil Wayne is not mentioned anywhere in the report.
Detail could not be reached for comment.