Lindsay -- FURIOUS After Ex-GF Kisses Another Girl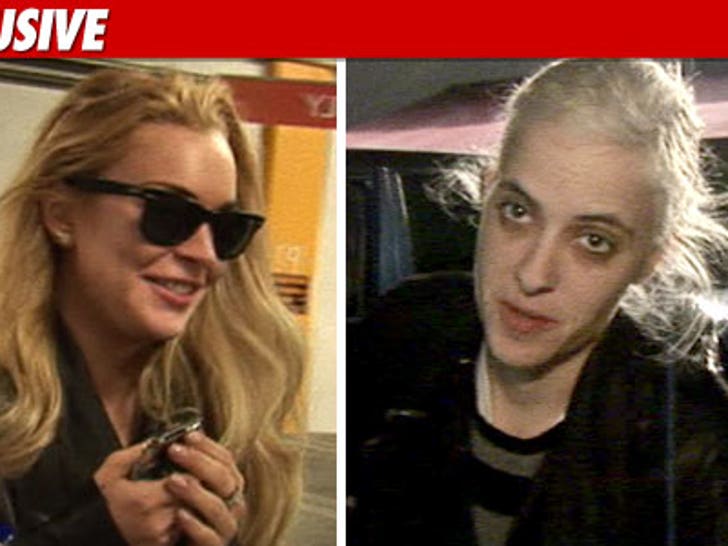 Lindsay Lohan is STEAMING MAD after photos surfaced showing her ex-girlfriend Samantha Ronson making out with a mystery woman in L.A. yesterday ... TMZ has learned.
Sources close to Lohan tell us ... even though LiLo and Sam officially aren't dating, Lindsay was under the impression Ronson wasn't seeing anyone else ... and Lindsay feels hurt and betrayed.
In fact, we're told Ronson recently dropped the L-bomb to Lohan ... telling her "I love you" as recently as this morning.
And buckle up ... because we're told Lindsay plans on confronting Ronson about the situation when Sam gets off the plane in NY later today.