Britney Spears -- Hits the Stage in Las Vegas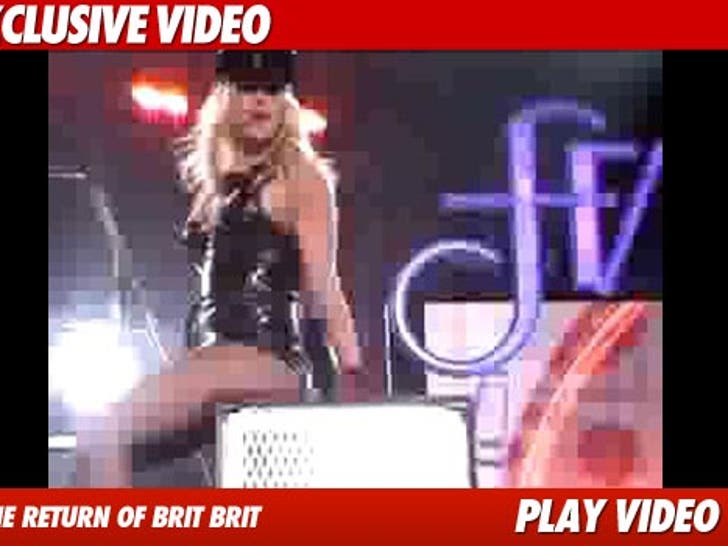 Britney Spears made a return to the stage last night in Las Vegas, debuting a new song called "Big Fat Bass" -- and TMZ has the video.
Brit performed three songs during the mini-concert at Rain nightclub in the Palms Casino & Resort -- "Hold It Against Me," "Big Fat Bass" and "Till the World Ends." During "Bass," Brit can be seen climbing up and down various props and sitting down on boxes -- not a lot of choreography going on here.
Draw your own conclusions.