Celeb Chefs to 'Wish' Kid -- We'll Cook With You!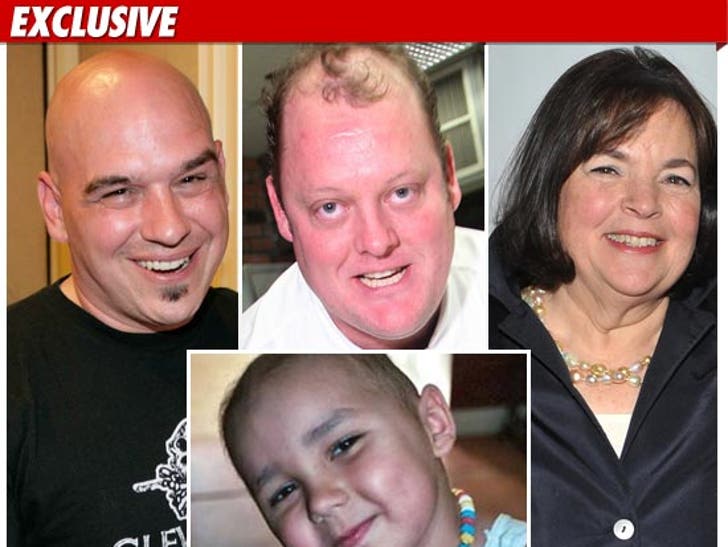 Two TV chefs have stepped up to the plate -- and have offered to cook for a "Make-A-Wish" kid who was snubbed by "Barefoot Contessa" star Ina Garten ... TMZ has learned.
Food Network star Beau MacMillan and "Iron Chef" Michael Symon are both reaching out to 6-year-old Enzo ... hoping they can fill the void Garten left after she turned down the kid's "wish" to cook a meal together.
In fact, MacMillan tells us he's ready to fly Enzo and his entire family out to Arizona STAT -- put them up in a fancy resort and treat them all to a VIP dinner at his 5-star restaurant.
MacMillan says he also wants to bring Enzo into the kitchen so they can prepare the meal together.
As for Symon -- the chef tells us he'll be in Enzo's home state of Oregon in the very near future and would be more than happy to swing by Enzo's house to "cook a dish" with him too.