'Ghost' Crew -- We NEED to Investigate 'Idol' Mansion!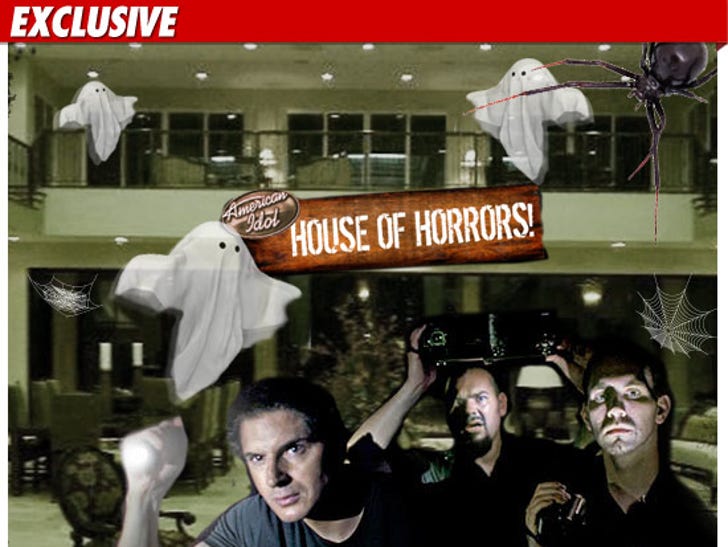 The crew from "Ghost Adventures" believes there may be DEMONIC activity inside the haunted "American Idol" mansion ... and they want to investigate the place ASAP ... TMZ has learned.
Zak Bagans -- lead investigator of the "Ghost Adventures Crew" -- insists the alleged paranormal activity inside the Beverly Hills mansion where the "A.I." finalists were staying sounds LEGIT and "possibly demonic."
As TMZ first reported, the "Idol" gang MOVED OUT of the place last week after several spooky incidents -- including flickering lights, mysterious spider infestations, and a FLOATING WHITE SHEET!!
Zak tells us he feels the best way to investigate the supernatural situation would be to bring the "Idol" finalists BACK to the house so he can use them as "trigger objects."
Zak explains, "If there are spirits or demonic entities present they may have had a connection with one of them ... hence all the activity."
We're told the "Ghost Adventures Crew" has already been in touch with the people at "Idol."
Stay tuuuuuuuuuuuuuuuuuned.