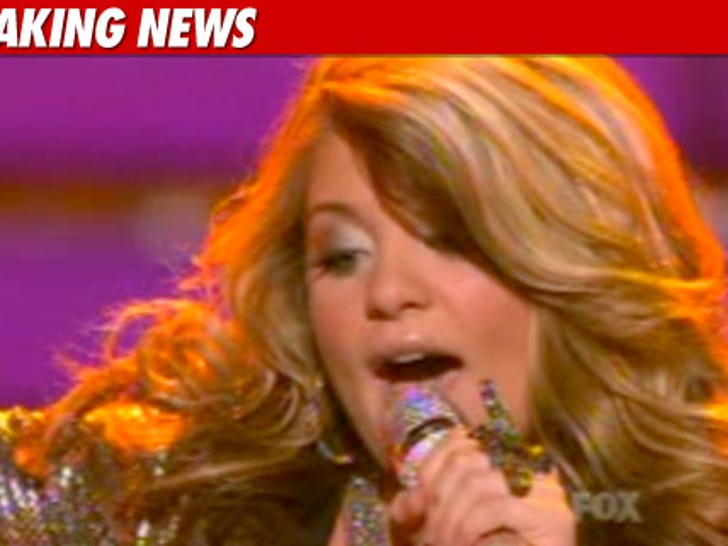 Lauren Alaina will battle it out with Scotty McCreery for the "American Idol" title after all, after a doctor came on stage at the beginning of the show to say Lauren "blew out her vocal cords" but with a bunch of medicine he gave her "she'll do great."
TMZ broke the story Lauren could not finish her rehearsal and the doctor froze her throat to save her voice. Haley Reinhart was summoned to the set and ready to perform if Lauren couldn't.
The doctor compared Lauren's throat to a runner with a sprained ankle.
But the show just started live on the East coast and the Midwest and Lauren is there. We'll let you know how she's doing.
UPDATE: Lauren has finished two songs ... so far, so good. Her voice hasn't cracked once during the entire show. In fact, according to the judges, her second song topped Scotty's.
UPDATE #2: Lauren just wrapped her last song for the night. Fair to say she wasn't 100% ... but the judges loved her. According to Steven Tyler, Lauren will win tomorrow ... "hands down."