'Idol' Finalist Gets $61,000 Homecoming Bash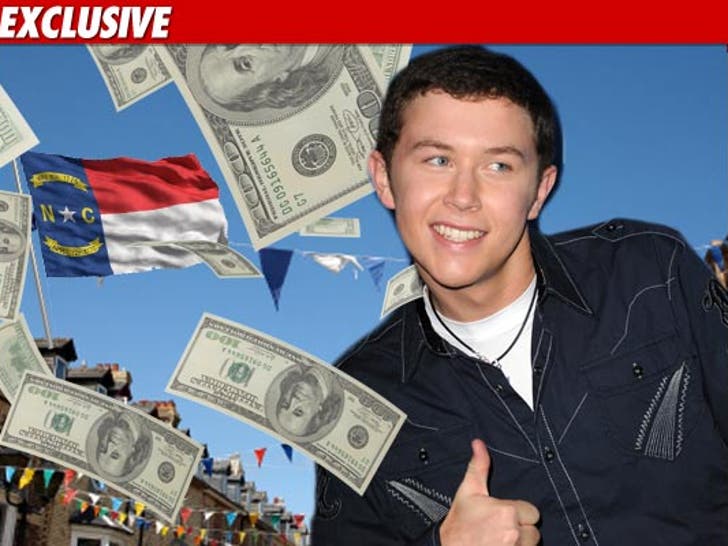 "American Idol" top three finalist Scotty McCreery is so beloved in his small hometown of Garner, NC -- the locals have dropped more than $61 THOUSAND to throw him a homecoming bash today!!!
We're told the town has already raised $45 thousand in CASH for the event ... and local companies have donated roughly 8 grand in services.
The event will include a traditional pork barbeque, local entertainment, crafts, a parade and a concert by the country crooner himself!
As a thank you for all the local love, Scotty is expected to take his acoustic guitar and sing a whopping SIX songs -- compared to the usual two or three he belts out on Idol.
Fun Fact: Census records show the total population of Garner is less than 30 thousand people -- and we're guessing every last one will be at the big party to support their hometown superstar.