Jacob Lusk -- Jimmy Iovine Got Me Booted!!!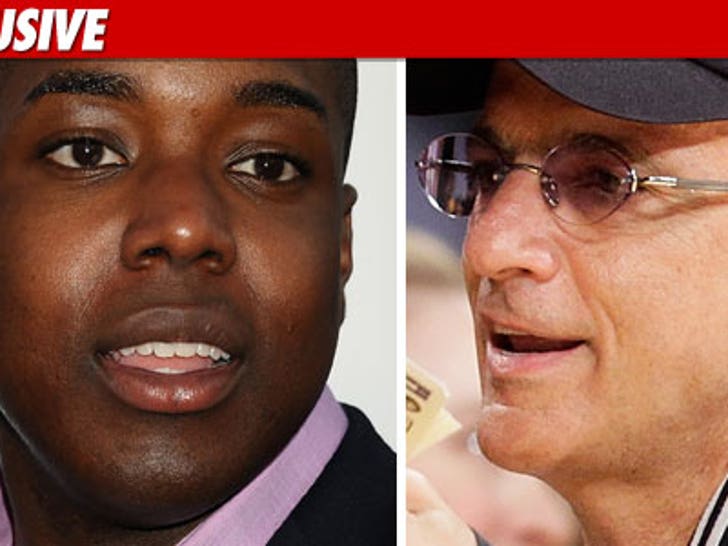 "American Idol" reject Jacob Lusk is telling friends he's not to blame for the TERRIBLE song choices that led to his elimination this week ... insisting he got BAD advice from Jimmy Iovine.
TMZ spoke with a source extremely close to Lusk ... who tells us Jacob never wanted to perform the Jordin Sparks /Chris Brown duet, "No Air" on Wednesday's show ... but Iovine pressured him into it.
We're told Lusk really wanted to perform the Gnarls Barkley hit, "Crazy" -- but Iovine was so insistent on "No Air" that he basically "beat it into his brain" until Lusk finally gave in and agreed to perform the song.
During the show, Randy Jackson told Lusk, "I don't think that's the direction for you ... I don't think anybody on this stage should be doing duet songs."
Sources connected to the production tell us ... Executive Producer Nigel Lythgoe has told every contestant the decision on final song choice is made by the singer ... and NOT the mentor.