'Idol' Finalist -- Saved By REAL Judge After Arrest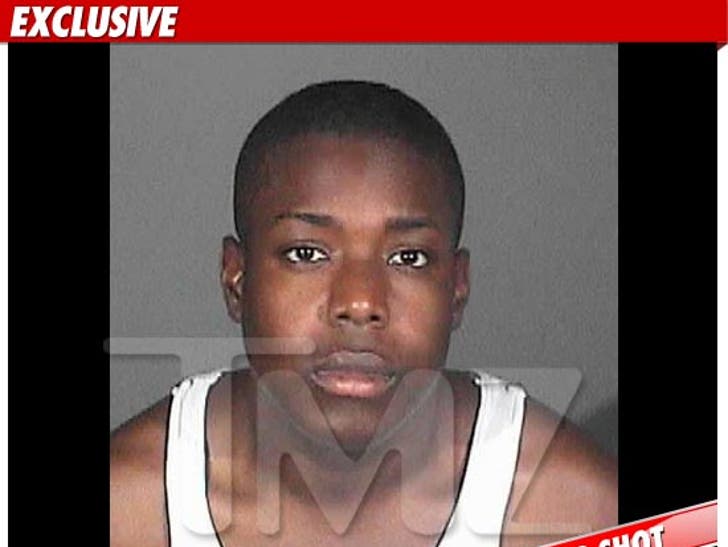 "American Idol" finalist Jacob Lusk threw himself at the mercy of a court back in November -- begging a judge to end his probation from a 2009 arrest so he could compete on "A.I." ... TMZ has learned.
It all started back in February 2009 -- when cops cited Jacob for riding on an L.A. metro train without buying a ticket. Jacob blew off his court hearing and an arrest warrant was issued.
Fast forward to Nov. 2010 -- a day after Jacob auditioned for "Idol" and got his golden ticket to Hollywood -- Lusk was pulled over for a traffic stop. The cop discovered the warrant and arrested him.
Jacob went to jail and then to court the next day and pled no contest to the train-hopping charge. He was sentenced to 3 days in jail and 2 years probation.
Jacob served his time and then went back to court, telling the judge "Idol" wouldn't let him on the show if he was on probation. After his emotional plea, the merciful judge terminated his probation.
Fun Fact -- On night one in the pokey, Jacob sang to 170 inmates, who liked it a lot. Thing is, the guard wasn't a fan, screaming through the loud speaker, "This isn't a f**king singing contest."
Undaunted, we're told Lusk sang over the next day-and-a-half, preparing for "Idol." And on his last day, Lusk sang a farewell song, and another guard went on the loud speaker and said it was "bad ass!"
UPDATE: Lusk tweeted this morning, "I've been through a whole lot more than folks would know in this lifetime...BUT GOD has KEPT ME...and I am so thankful! Be blessed!"