'Idol' Finalists Tour Contract -- $1,000 per Show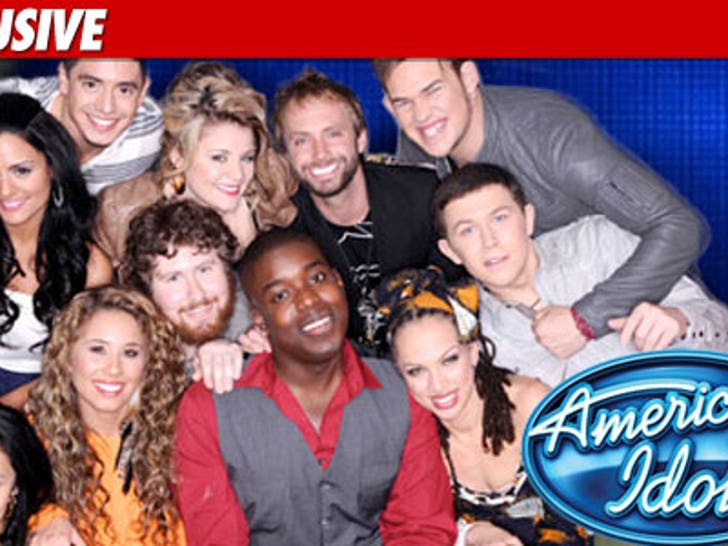 "American Idol's" top 11 finalists are set to make bank over the summer -- because TMZ has learned they'll each get paid $1,000 for EVERY show they perform during the American Idol Live Tour.
TMZ obtained a copy of the contract all Idol finalists had to sign before the show -- which spells out exactly how much dough they'll pull in if they're invited to participate on the international tour.
In addition to the $1,000-per-concert -- the documents show each finalist will share in merchandise profits from the tour ... and will also receive $50 in spending cash for non-concert days.
Finalists are also guaranteed to stay in "Marriott/Hyatt style" hotel accommodations while on the road -- and will fly coach between tour stops.
According to the contract, the tour will kick off immediately after the Season 10 winner is announced on May 25 -- and will go until the end of September.
Not bad for a summer job.