Casey Abrams -- EVERYONE VOTE FOR HALEY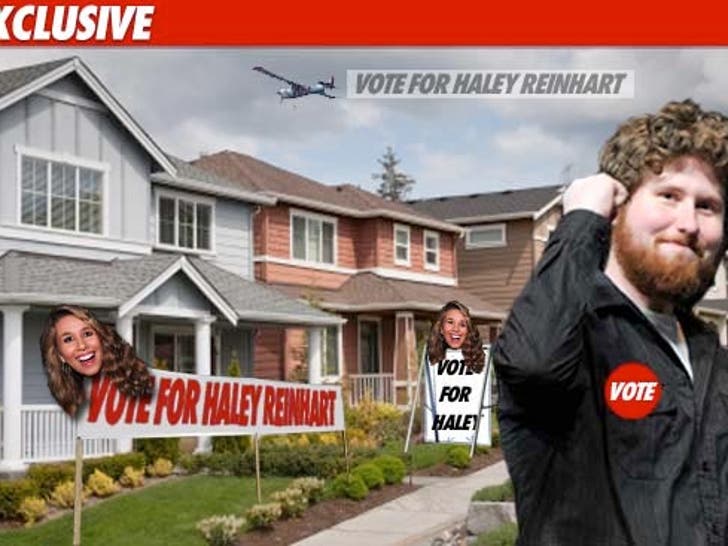 "American Idol" reject Casey Abrams has been out of the running for less than a week ... and he's already throwing his support behind one very "special" finalist ... his rumored GF Haley Reinhart.
Sources close to Casey tell TMZ ... Abrams has been telling his friends, family and hometown supporters in Idyllwild, CA to stay united ... and use their votes to send Haley through to the next round.
Casey has denied being in a romantic relationship with Haley -- but last week, he referred to her as his "special musical friend." So ... yeah, they're totally dating.
And we're told Casey ain't too bummed about America's rejection either -- sources tell us, he can't wait to kick it with his jazz band next week at his old stomping grounds, Café Aroma ... the same place that named one of their rooms in Casey's honor.