'Dancing' Stars Try to Sing That 'Friday' Song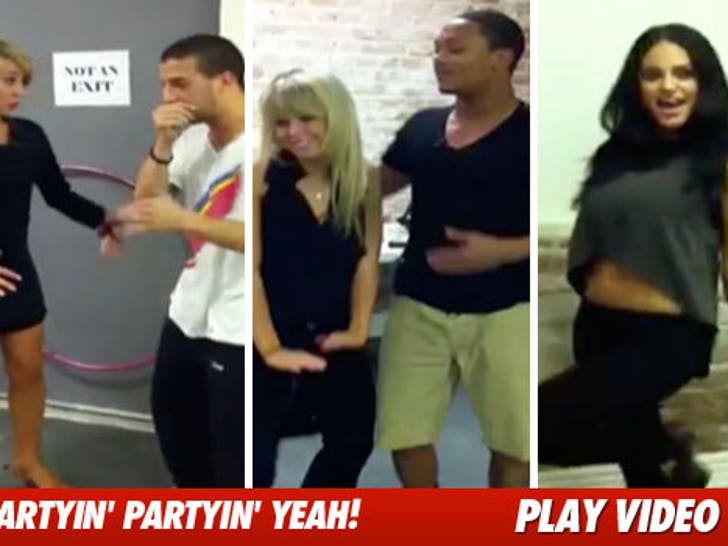 One month later ... and that "Friday" song refuses to wither and die -- but now the gang from "Dancing with the Stars" are trying their best to beat it to death with their own beatbox remix.
In order of appearance -- Chelsea Kane, Mark "The Beatmaster" Ballas, Lil Romeo, Chelsea Hightower ... and "Idol" castoff Pia Toscano.
Side note -- for the love of all that's holy, please turn your iPhones to the SIDE when recording videos.