Dane Cook & Jeff Ross -- Will Sing for Boobs
Dane Cook & Jeff Ross
Will Sing for Boobs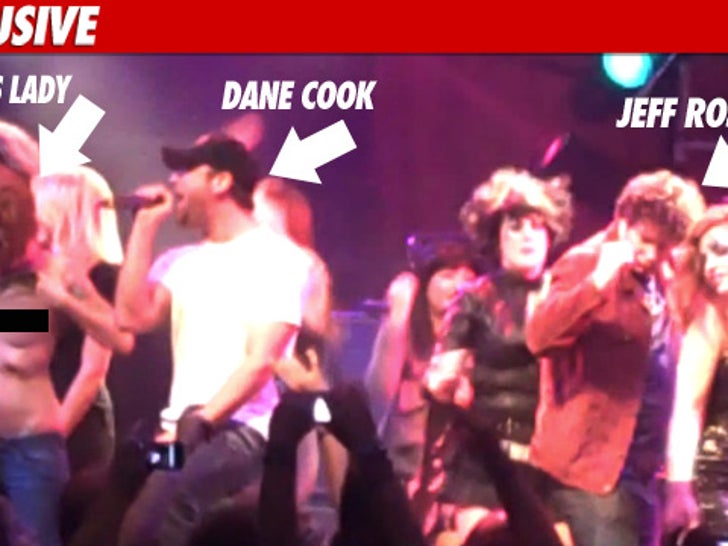 Dane Cook and Jeffrey Ross were mobbed by chicks last night -- one of whom was TOPLESS -- all because they got on stage and sang a little Guns N' Roses ... and TMZ has the footage.

Cook grabbed the mic and rocked out a rendition of "Sweet Child o' Mine" at the Steel Panther show at the House of Blues on the Sunset Strip.
And speaking of strip -- just watch the clip already.