Justin Bieber's Hair Auctioned -- Now in Glass Case!
Justin Bieber's Hair
On Serious Lockdown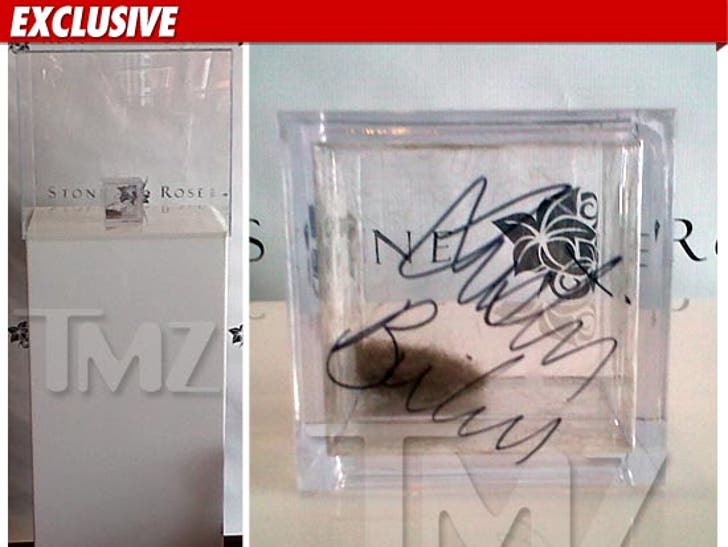 Justin Bieber is such a wanted man ... even his HAIR has its own personal bodyguard ... TMZ has learned.
Behind two bodyguards ... inside of a glass case ... sits the hair Bieber recently chopped off during the infamous salon session in which he altered his legendary hairstyle forever.
As you may have heard, the hair sold for more than $40k during a special charity auction on eBay -- and now, it's making special appearances around the country.
In fact, the hair is about to go on display at Lucky Strike Lanes in Miami ... where fans of Bieber's locks can pose with the strands ... as long as they cough up a donation for the tsunami relief effort in Japan.
We're told fans have been lined up for hours ... after all, it's magical.