Kid in 'Close Encounters': 'Memba Him?!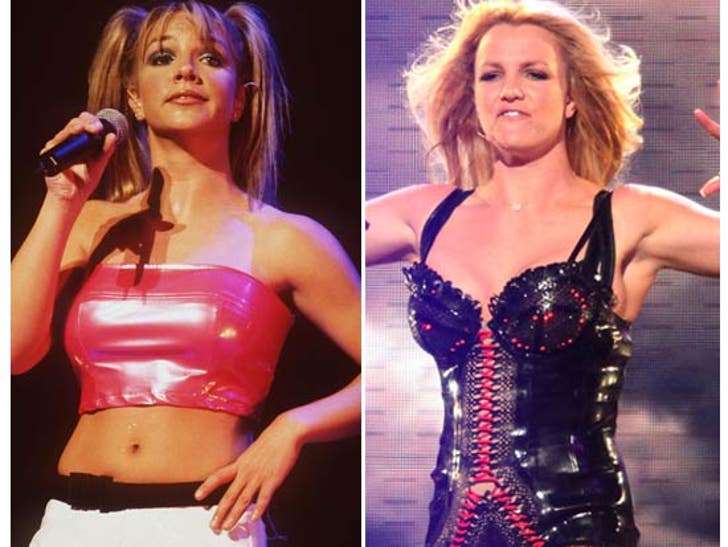 Cary Guffey is best known for playing lil' Barry Guiler in the 1977 sci-fi film "Close Encounters of the Third Kind." Guess what he looks like now!


Britney Spears' Stage Style -- Her Hits & Misses!
Britney Spears popped up on stage this morning for "Good Morning America," showing off a sexy, new look and a style all her own.
While she looked great, she hasn't always been so camera-ready when she's hit the stage.
From her "Gimme More" VMA disaster to her humble "Hit Me Baby (One More Time)" beginnings, check out the pop star's style hits and misses since she first burst onto the scene!
We all love the silver-haired seniors in our life -- guess which celebs were spotted snugglin' up to their gorgeous grandmothers!
LeBlanc, Moss & More -- Stars Going Gray!
Gray hairs are sprouting up all over the place in Hollywood -- and these stars are embracing the color change!
Whether it's natural (Matt LeBlanc, Jamie Lee Curtis) or the result of a bold dye job (Kate Moss, P!nk), check out which stars don't mind looking like a silver fox!
Can you guess whose pretty puss was given a manly make over?
Courteney Cox & Co-Star Take the Plunge
Courteney Cox and her "Cougar Town" co-star Josh Hopkins took a dip yesterday in St. Bart's.
The "Cougar" stars have been rumored to be hooking up for over a month.
It's pretty clear -- Josh likes Cox.
What's the Big Frigin' Difference?!
We've slipped some subtle differences into these crafty photographs -- can you spot 'em?
**HINT -- There are THREE differences in the above photograph!**
Whose Ready-to-Burst Baby Bump?
Whoa! Someone's ready to pop!
Can you figure out which pregnant actress was spotted out in L.A. today with a baby bump so big, it could barely be contained under her t-shirt?