Kobayashi to Tiniest Woman: I Could Eat Two of You!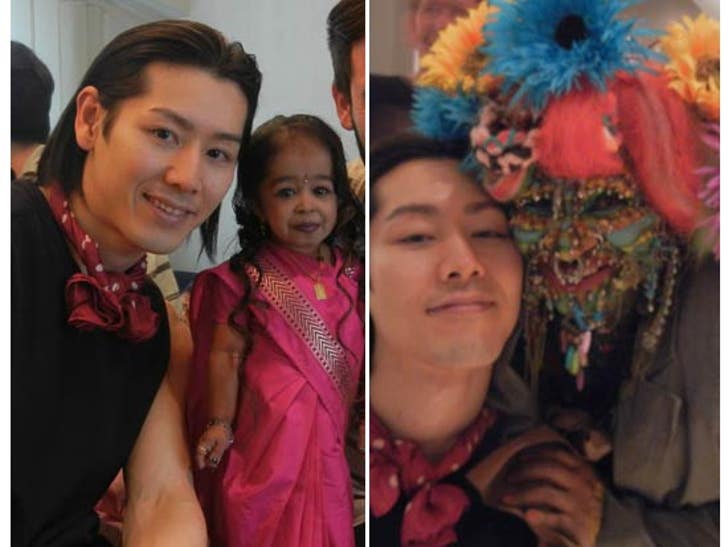 A chance meeting between competitive eating legend Takeru Kobayashi and the smallest woman in the world doesn't sound so crazy ... until you realize ... he could technically eat two of her!
TMZ obtained photos of T.K. and 11-pound Jyoti Amge taken last week at the Italian TV show "Lo Dei Show Record" -- where Kobayashi broke the record for quickest time anyone has ever eaten an entire bowl of pasta.
At 33 years old, Kobayashi already has a ton of eating records to his name ... like eating 20 POUNDS of rice balls in one sitting ... which means Jyoti is roughly appetizer-sized in his world.
Kobayashi also met a bunch of other talented folks ... like Elaine Davidson -- the most pierced woman in the world -- and Nippulini ... the man who can pull the heaviest weight with just his nipples.