Takeru Kobayashi -- I Will Eat An ENTIRE Turkey!
Kobayashi
I Will Gobble An
ENTIRE Turkey!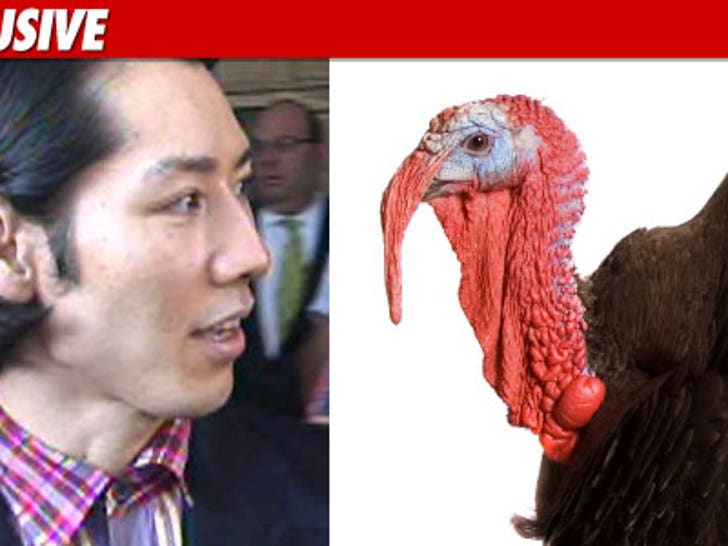 Takeru Kobayashi – arguably the greatest competitive hot dog eater in the history of mankind – is celebrating his first Thanksgiving in America this year…by eating an ENTIRE TURKEY by himself!!!!
A rep for Kobayashi tells us .... the Kobester is set to chow down at a close friend's home -- where he will get his own turkey with all the trimmings ... including corn on the cob, beets, okra and pumpkin pie.
The rep tells us Kobayashi is "excited to gobble up." We're guessing he's also excited for that mega-nap after the feast.