Ex Hot Dog Eating Champ Arrested at Nathan's Event
Ex Hot Dog Eating Champ
Arrested at Nathan's Event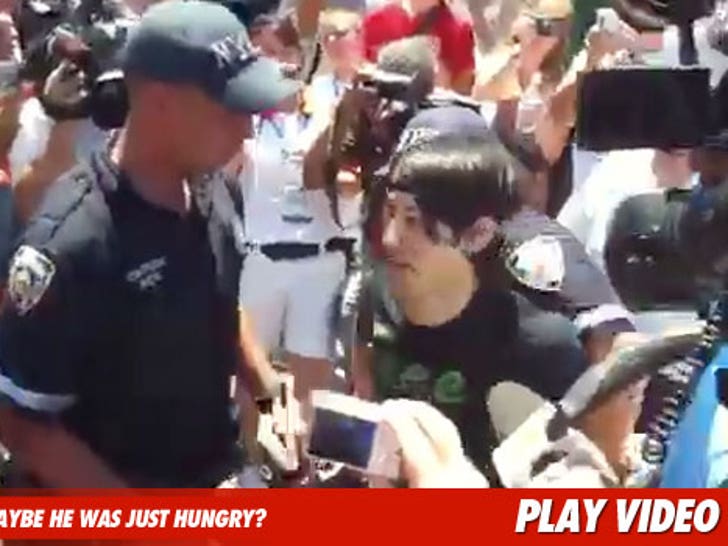 Former Nathan's International Hot Dog Eating Contest champion Takeru Kobayashi was arrested by NYPD officers after he tried to rush the stage following today's event.
Kobayashi did not participate in this year's event due to some kind of contract dispute he had with Major League Eating. After Joey Chestnut won, Kobayashi tried to get on stage but was taken away by police.
Kobayashi was charged with resisting arrest, trespass and obstructing governmental administration.