'Real Housewife' Takes a Licking ... for a Body Shot
'Real Housewife'
Takes a Licking ...
for a Body Shot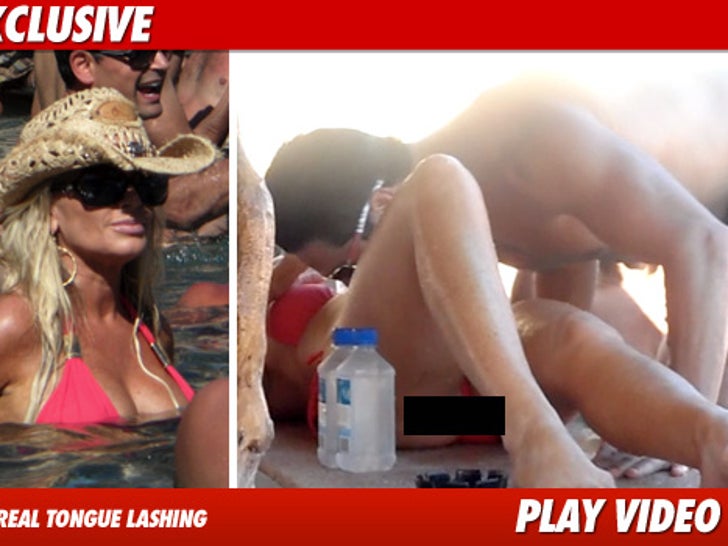 40-ish-year-old "Real Housewives of Orange County" star Tamra Barney partied like a college kid this weekend -- by letting her BF do a body shot off her at a bar in Mexico ... and TMZ has the video.
The graphic lick-fest went down at the Casa Dorada Resort in Cabo San Lucas -- where Tamra's man Eddie Judge took his sweet-ass time prepping her stomach for the tongue-lashing she was about to receive.
Please, drink off "Housewives" responsibly.