Snooki FLIPS OUT at Wrestlemania -- The Crazy Attack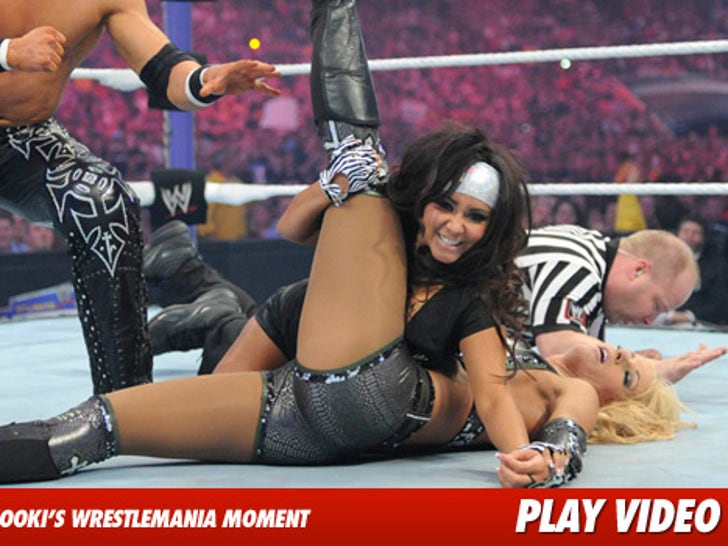 YOU GOTTA SEE THIS!!!! Snooki unleashed a BAD ASS finishing move at Wrestlemania this weekend ... crushing a WWE superstar with a backflipping, ass-smashing attack!!!

Snooki took out her aggression on some chump named Michelle McCool -- who got a butt-full of the Snookster before the "Jersey Shore" star pinned her down for the win.