Snooki Drops CROTCH BOMB In WWE Debut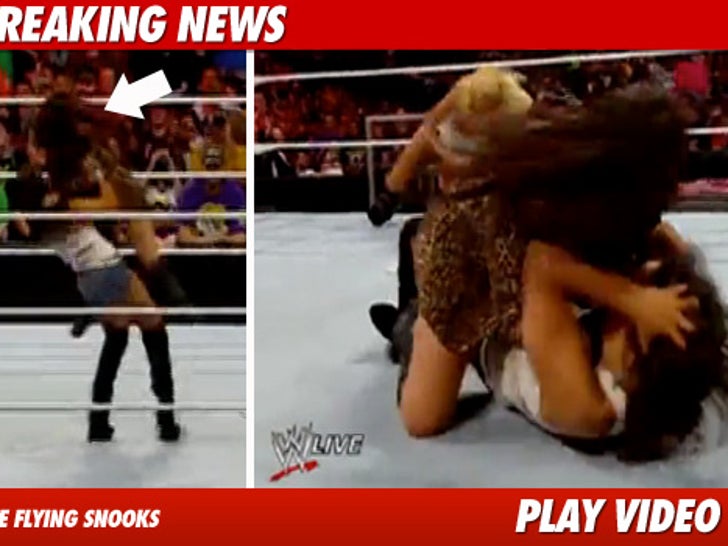 Snooki fistpumped her tiny, angry knuckles into another woman's face during her wrestling debut on "WWE Monday Night Raw" last night ... but she's not done yet, Snook is taking her talents to WrestleMania!
The "Jersey Shore" star transformed into 57 inches of pure, unadulterated RAGE -- as she attacked the members of the Lay-Cool lady tag-team using a ferocious airborne bronco buster ... followed by that typical girl-on-girl hair-pulling, head slamming move.
After the dust settled, Snooki was challenged to a three-on-three co-ed brawl at WrestleMania in April ... and she accepted!