Wrestling Wives Team Up For Reality Show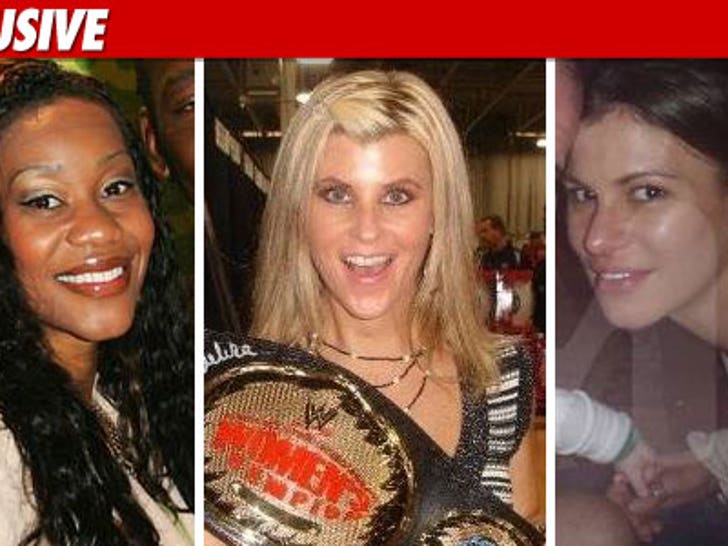 First there was the "Real Housewives." Then came "Basketball Wives." Now TMZ has learned a show currently in production centers around a new group of famous spouses -- "Wrestler Wives."
Multiple sources tell us the guys behind "Pit Boss" have teamed up with VH1 to produce a show which follows the wives of famous wrestlers -- and the pilot has already begun shooting in Houston.
Sources say Sharmell Sullivan-Huffman (Booker T's wife), Stacy Carter (Jerry Lawler's ex-wife) and Jackie Haas (Charlie Haas' wife) are the main focus of the show.
We're told the show will also be centered around WWE wrestler Booker T's wrestling school in Texas -- which Sharmell helps runs.
Get ready for some catfights!!!