'Stone Cold' -- Giving the Finger to The Rock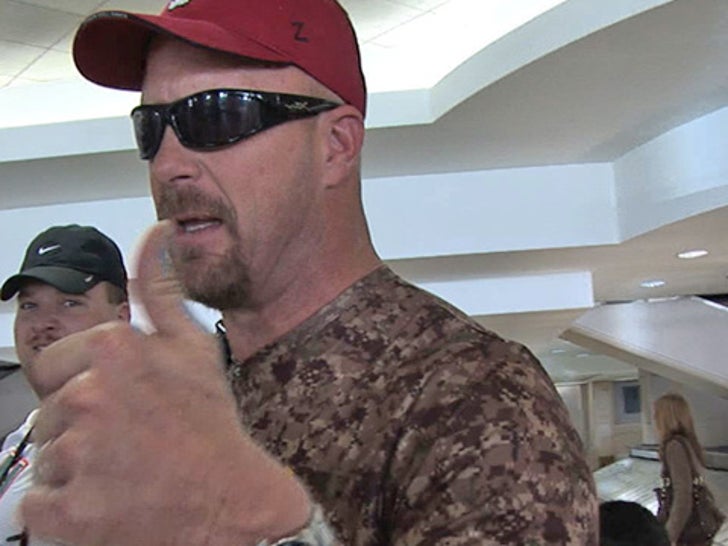 "Stone Cold" Steve Austin rated The Rock's return to wrestling with one massive digit -- but instead of using his trademark middle finger salute ... dude gave the guy a "big thumbs up."
Austin was cruising through LAX yesterday when we asked him about The Rock's appearance at WrestleMania -- and dude had nothing but good things to say about it.
Among the complements ... Austin said The Rock is one of his "favorite opponents of all time."