Lindsay Lohan and MJ -- The Bodyguard Connection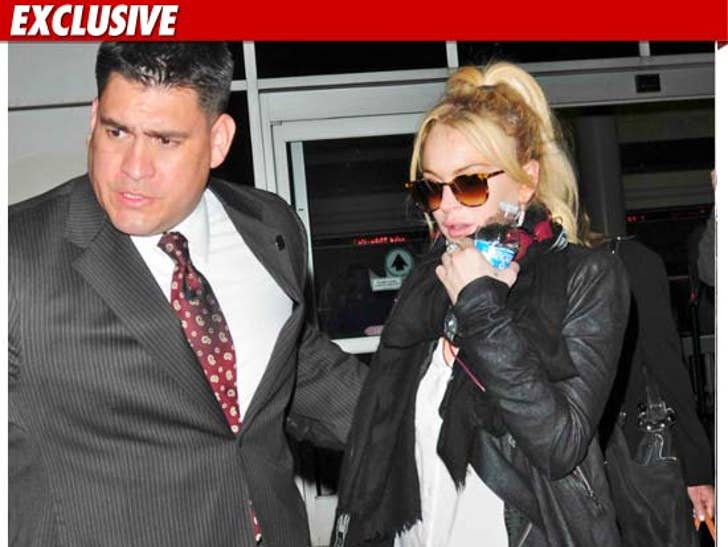 Lindsay Lohan had one hell of a greeter when she arrived to LAX on Wednesday -- because the man who escorted her out of the airport was Michael Jackson's former bodyguard Alberto Alvarez ... the man who called 911 on the day MJ died.
Sources close to Lohan tell us ... Lohan has NOT hired Alvarez on a permanent basis ... and it's unclear how the two hooked up in the first place.
Alvarez reportedly told LAPD detectives that Dr. Conrad Murray had asked him to hide bottles of Propofol in MJ's house on the day the singer died.
As TMZ previously reported, Alvarez was fired from his gig with the Jackson family last year.