Sheen in Connecticut -- Can't Get Worse, Right?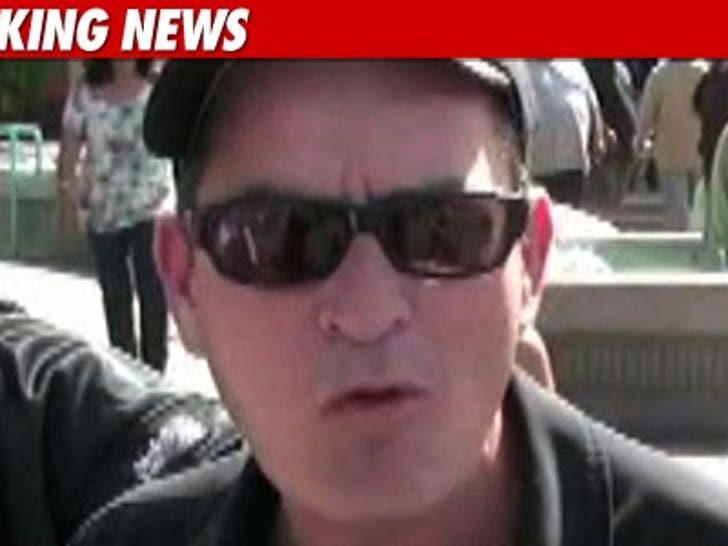 Charlie Sheen took the stage in Connecticut Saturday night with nowhere to go but up after last night's NYC disaster. Check out our live recap below.
8:02 PM ET -- As usual, Charlie takes the stage and plays to the audience via sports. He mentions UCONN's recent championship and the crowd goes wild.

8:10 PM ET -- After getting booed the night before for telling people he wasn't doing drugs anymore, tonight he is encouraging the crowd to smoke pot. Go with what you know, right?

8:13 PM ET -- Someone just threw a "Two and a Half Men" shirt on stage. Do you think that person had the shirt handy or went out and bought one special just to throw at Charlie?

8:16 PM ET -- As for the crowd tonight, it's pretty packed and thus far the crowd has been pretty pumped and there has been no booing to speak of. Fingers crossed.
8:19 PM ET -- Charlie is saying that he got fired from "Men" for "having too much fun." We think Warner Bros. might see things differently.
8:22 PM ET -- Charlie has repeated his go-to move of throwing his shirt in the crowd.
8:26 PM ET -- In another repeat move, Charlie is now talking smack about Radio City Music Hall. A carpenter doesn't blame his tools.
8:37 PM ET -- A fan just asked -- um, how do we put this delicately? -- how many times he ... "finishes" in a day. He said at least once a day.
8:47 PM ET -- Charlie just called this show the best one so far. Not saying much.
8:53 PM ET -- Surreal moment just went down. A guy got kicked out by security, but Sheen had him brought back in. He then had the guy on stage and he played a song with his harmonica and the crowd loved it.

9:00 PM ET -- Show's over. By all accounts, things went much better tonight than they did in NYC. The crowd was chanting "F**K NYC" as they left, but they could have just been bitter Red Sox fans. Good night!