Charlie Sheen Sends Denise Threatening Email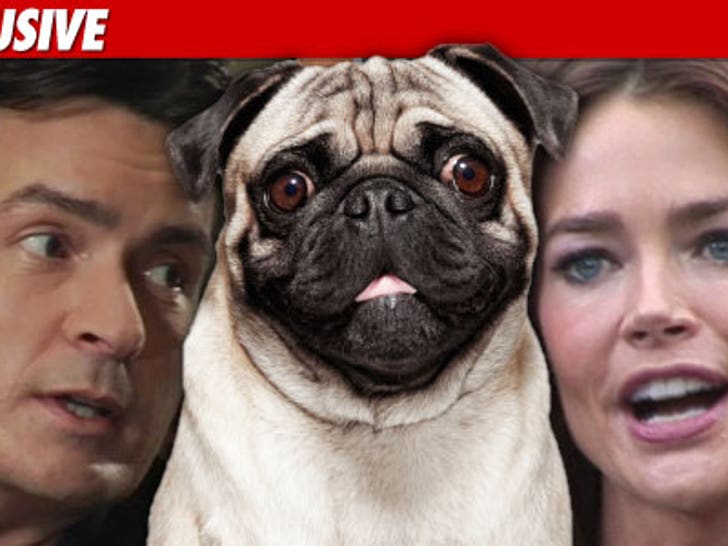 Charlie Sheen blabbed during his Radio City Music Hall show that he was threatened with legal action if he trashed Denise Richards on stage ... but sources tell us it's the exact opposite -- Charlie threatened Denise.
Sources tell us, Charlie -- who did bad mouth Denise during the show by calling her a "dognapper" -- sent Denise an email this morning at 10AM PDT threatening that if she did not turn over her pug ... he would continue trashing her on stage.
We're told Denise sent Charlie a response, saying she would never turn the dog over ... and that Charlie could say whatever he wanted about her.
As TMZ first reported ... Denise isn't turning over the dog because she believes Charlie mistreated the pug and is responsible for the death of the dog's companion.
Sources connected with Denise tell us no one from her camp sent Charlie any communication threatening legal action if he mentioned Denise on stage.