Charlie Sheen Threatens Custody War with Denise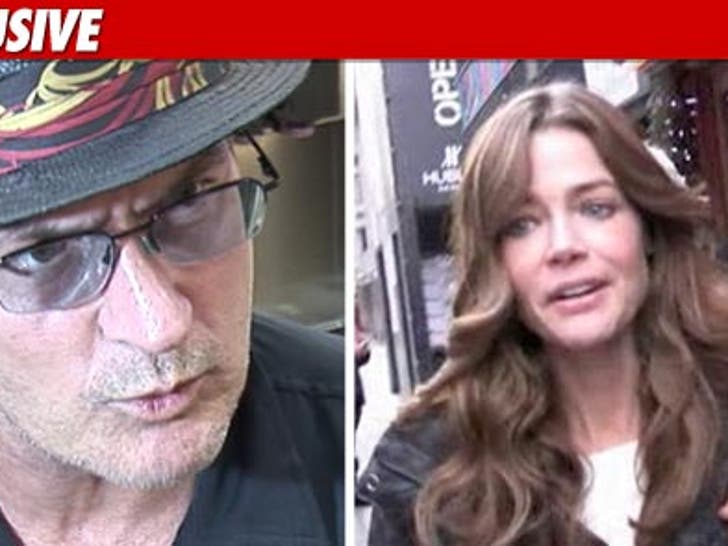 Charlie Sheen has been yakking with Denise Richards, threatening to strip her of child custody ... sources connected with the former couple tell TMZ.
We're told Charlie has gone on an attack campaign against Denise in the last two weeks, accusing her of being an awful mother, a loser, and wishing her a slow death.
We're told Charlie is particularly enraged at Denise because yesterday he asked her to bring the kids over to his home to shoot a segment for "Dateline" today. We're told Denise refused to bring the kids over, and Charlie went ballistic.
And, sources say, Charlie has communicated with Denise since we posted the story this morning -- that Denise will not allow their kids around Charlie -- threatening to go to court and change the custody order, among other scathing comments.