Denise Richards to Charlie Sheen: Pug You!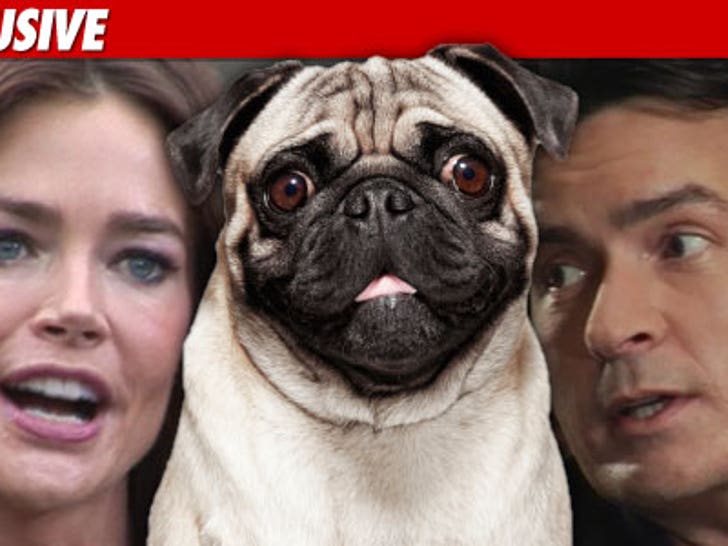 Denise Richards is furious that Charlie Sheen is tweeting she's a dog thief, and is telling friends Charlie is actually a dog abuser ... this according to sources familiar with the situation.
Back when Charlie and Denise split, Charlie took custody of her 2 pugs so the kids could play with them when they visited him -- which she had before they got married. Things were ok for a while, but after Charlie's meltdown at the Plaza hotel in NYC, Denise started getting calls that the pugs were malnourished and neglected.
Things became so alarming, we're told Denise went to Charlie's and he gave her the dogs. Sadly, one of them died of malnutrition, but the other is ok.
Now Charlie wants the dog back, and sources say he just wants the pooch as a mascot on his tour bus.
As for Charlie's tweet -- "We must bombard with Warlock Napalm, that traitor and loser whore #DUH -neese POOR-ARD. A VILE KIDNAPPER AND NOW DOG THIEF. HATE."
But Denise is steadfast ... claiming Charlie can't even take care of himself and she's not giving up the pug.