Nic Cage -- NOT A Suspect In Superman Case
Nic Cage
NOT A Suspect
in Superman Case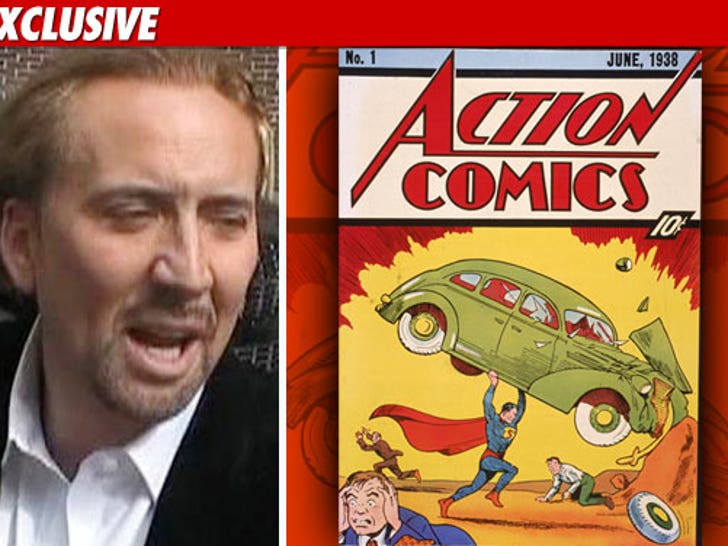 An ultra-rare Superman comic book -- which once belonged to Nic Cage -- has been found 11 years after the actor reported it stolen and collected the insurance payout ... but TMZ has learned cops don't believe Nic had anything to do with its disappearance.
Back in 2000, Cage told police someone jacked his authentic copy of Action Comics #1 -- a 1938 classic in which Superman was introduced. Cage had the comic insured ... but it's unclear how much money he got from the insurance company after police confirmed the theft.
Now, after years of searching, investigators found the comic -- valued at more than $1.5 million -- inside of a storage locker in L.A.
Law enforcement sources tell us Cage is NOT a suspect and insist the actor has been helpful with the investigation.
As for the comic -- we're told it's being held as evidence for now ... but the item will eventually be returned to the insurance company.
As far as how the discovery affects Nic's insurance payout -- cops say the actor will have to work out the details with the company.