NY Knicks Player -- Wanna Hear A Homeless Joke?!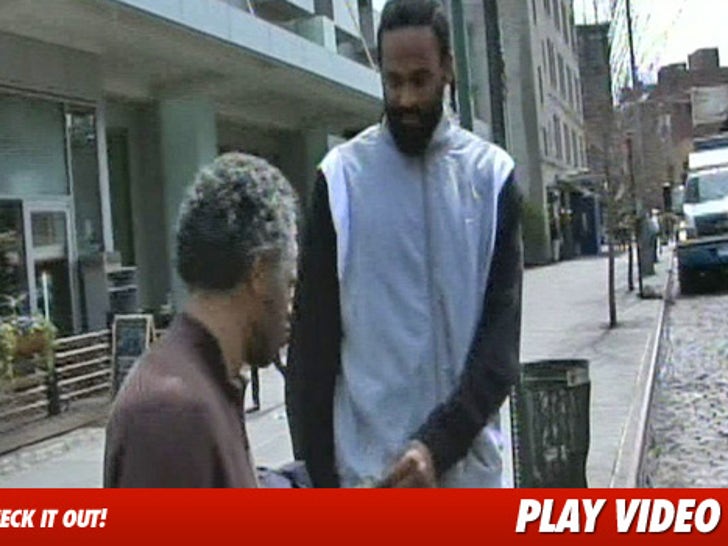 Jewish people can tell Jewish jokes .... short people can tell short jokes ... and yesterday in NY, Knicks big man Ronny Turiaf learned ... homeless people also tell homeless jokes.

After the street person made Ronny laugh ... the NBA player gave the begger a $100 BILL.