Barbara Eden -- Sign My Tattoo Of YOUR Face???
Barbara Eden
Sign My Tattoo
Of YOUR Face???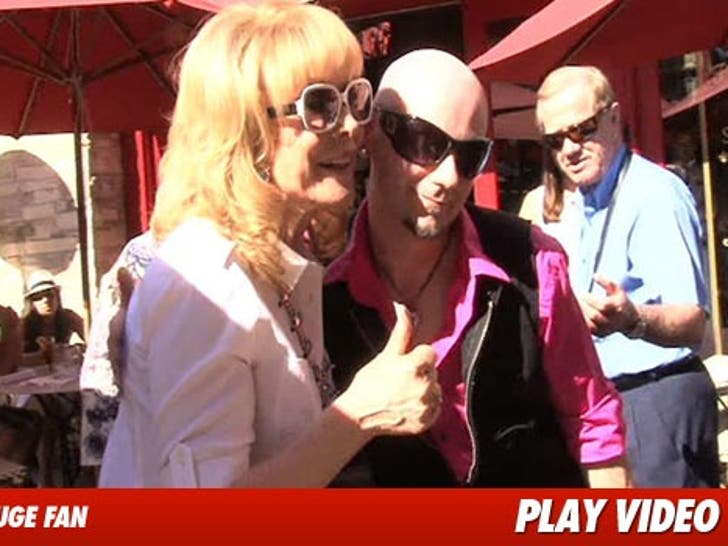 It ain't everyday you run into someone with a Barbara Eden tattoo -- but this weekend, the "I Dream Of Jeannie" star had a random encounter with a SUPER FAN who had her FACE inked on his leg.
Eden was hanging at The Grove in L.A. -- when the dude with the body art asked Barbara to put her signature above the Eden tat on his leg ... and of course, she obliged ... with a big ol' smile.
The guy told us he was going straight to his tattoo artist to make the signature permanent -- so he could match a similar tattoo on his OTHER leg featuring "Wonder Woman" star Linda Carter.
Dude also said he has a Dolly Parton tat somewhere on his body ... but ... uh ... that one remained hidden.