Bone Thugs -- Group PISSED After Krayzie Bone Quits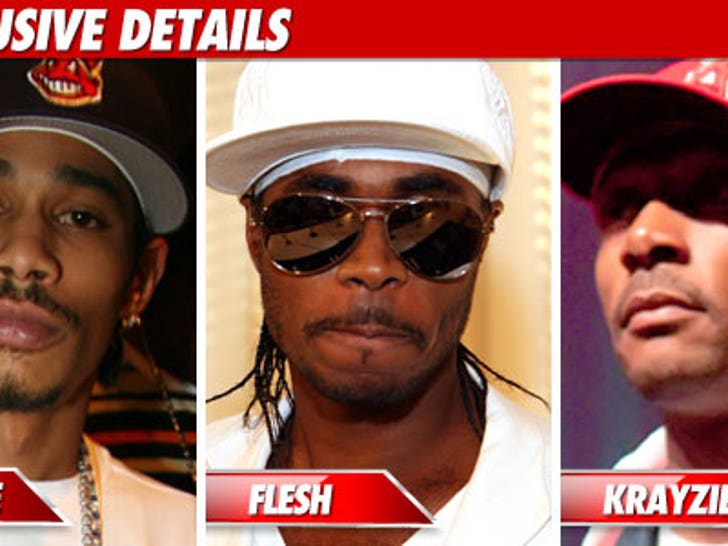 The remaining members of the legendary rap group Bone Thugs-n-Harmony are FURIOUS with original member Krayzie Bone ... claiming he disrespected the memory of Eazy-E by quitting the group.
The drama began last week -- when Krayzie released a YouTube video in which he revealed he would be leaving the group over "uncontrollable circumstances."
TMZ spoke with two of the remaining members, Flesh-n-Bone and Layzie Bone -- who told us they think Krayzie is a "dumb f**k" for leaving the group because Bone Thugs "made him who he is."
In fact, Flesh tells us, "Krayzie might as well say 'F**k Eazy-E' because he is disrespecting Eazy-E's legacy by leaving the group."
FYI -- Eazy-E is credited with discovering the group back in the early '90s.
Flesh says the group will continue to record music -- adding, "Let [Krayzie] walk away ... Bone Thugs will be here regardless. The group will not be affected by Krayzie going ... he knows where home is."