Willie Nelson -- How I'm Spending My 4/20 ...
Willie Nelson
How I'm Spending My 4/20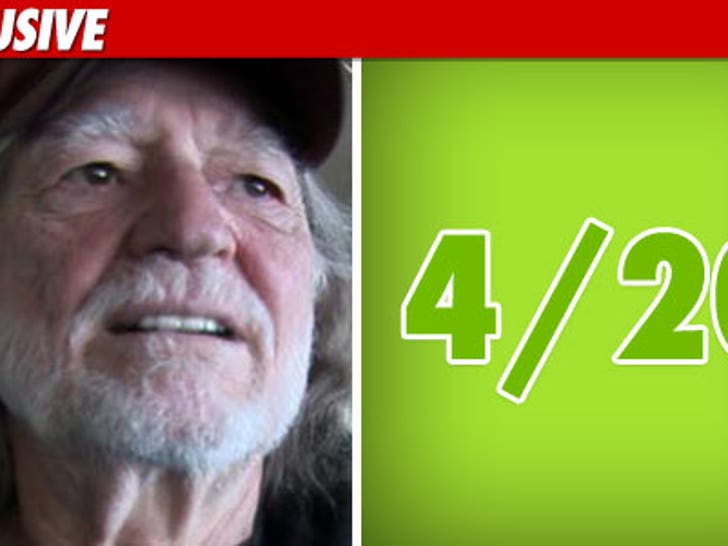 4/20 is an unofficial holiday for pot-smokers across the globe ... but this year, Willie Nelson tells us he's making a MAJOR change to his celebration because of health issues.
Don't worry, it's nothing serious ... Willie says he's just feeling congested from being out in the snow recently -- so instead of smoking a joint this year, he's going to fire up his vaporizer instead.
As you may have heard, Willie canceled some of his shows due to his condition ... but plans to spend the next few days back home in Texas, where he can recover and hang out with his horses.
So, there you have it -- outspoken weed smoker Willie Nelson is going to smoke weed on a marijuana holiday.