Guess Who This Lil' Gal Turned Into!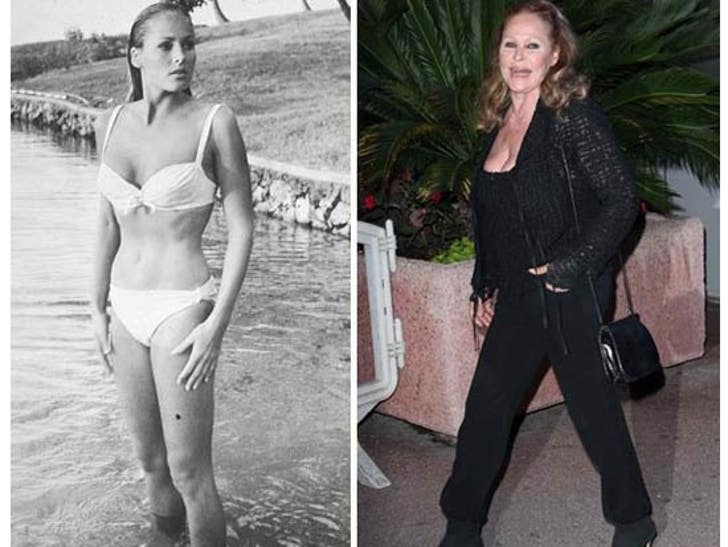 Pizzas, Toilets, PEZ & More -- Royal Wedding Swag!
Ever since Prince William and Kate Middleton announced their engagement, crazy merchandise has been popping up all over the world with their faces on it!
From toilet seat covers to pizzas and even PEZ dispensers, check out the wackiest creations in celebration of the Royal Wedding!
We'll be covering every moment of William & Kate's nuptials starting next Friday, April 29th at 1am PT -- check out all our continuing coverage here.
Bikini season has begun -- and the only thing hotter than the weather ... is the celebs that are basking in it!
Can you guess which super stars are the proud owners of these beachin' bods?
With her taut midriff fully exposed, Jennifer Lopez waved to fans as she left a Best Buy in West Hollywood on Tuesday.
"American Idol" does the 41-year-old mother of two's body good.
Dave Chappelle -- RIPPED At Coachella
Dave Chappelle ... is JACKED?!
Chappelle made a rare public appearance at the Coachella Music Festival in California this past weekend ... hanging out with his friend Erykah Badu during the Kanye West performance.
... and now, a moment of silence for "Chappelle Show" ....
Bond Girls -- Then & Now!
With news out that Sony has agreed to co-finance and distribute a new James Bond with MGM -- hitting theaters November 9, 2012 -- we're taking a look back at 007's many lady loves in over 20 films in the last 49 years.
From Ursula Andress (above), who played bikini babe Honey Rider in "Dr. No," to Maud Adams, who played "Octopussy" in the film of the same name, check out how James' women have changed since starring opposite the secret agent!
Pia Toscano's Ex Wasn't a Mark Ballas Casualty
"American Idol" cast-off Pia Toscano was a single woman two months BEFORE coming to Hollywood in March ... and long before she started dating Mark Ballas ... TMZ has learned.
As we previously reported, Pia and Mark went out on a date the NIGHT AFTER she got the boot from "Idol" ... and have since ratcheted up their romance.
There's a report out that Pia unceremoniously dumped her caterer boyfriend Carlos Nunez to trade up to Ballas.
But our "Dancing with the Stars"/"American Idol" spies tell us ... Carlos was history long before Mark entered the picture.
Check out the pics we got of Pia and her ex. Ah, what could have been.
Can you guess whose handsome man face was given a sloppy celebrity scramblin'?
Michael Phelps -- Still Got Game
"Blah blah blah I'm Michael Phelps. Blah blah blah gold medals. Blah blah blah Olympic champion. Blah blah blah American hero."
Yesterday, Encore Beach Club in Las Vegas. Just that simple.