Michael Lohan -- One if By Land, Rehab by Sea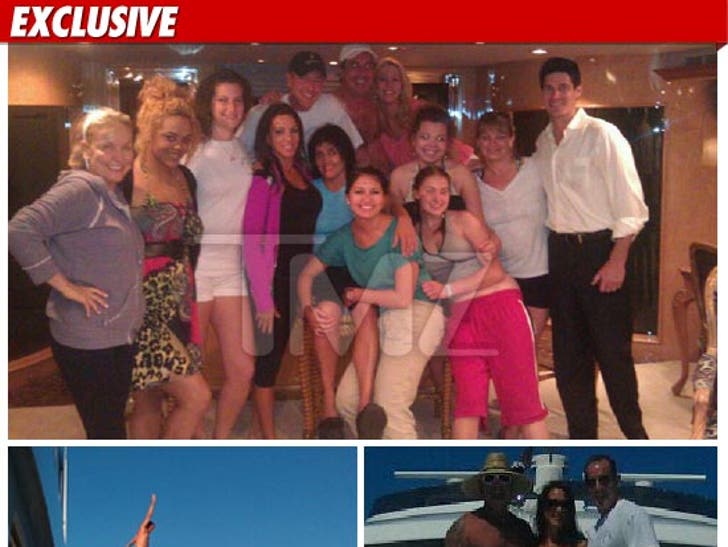 A trip on a yacht is supposed to be a fun, booze-filled adventure -- but instead, TMZ has learned Michael Lohan is turning it in to place to go to rehab ... and the whole thing might become a reality show.
Lohan was out at sea off the coast of Florida last week, launching a rehab facility that is housed aboard a 130-foot, three-level yacht. There were about two dozen people aboard the boat -- rehabers and rehabees combined.
But if it's Michael Lohan we're talking about, then there will be cameras involved. We're told there was a camera crew on board, filming the whole thing for a possible reality show.
His lady of the moment, Kim Granatell from "Real Housewives of New Jersey," was along for the ride too. And in case you think rehab aboard a yacht can't be fun, Michael and Kim took a break to jump off the yacht into the Atlantic Ocean (see above).
Aboard a yacht with Michael Lohan, a Real Housewife and a camera ... what better way to tackle your demons?