Michael Lohan & Corey Feldman -- Double Mug Shot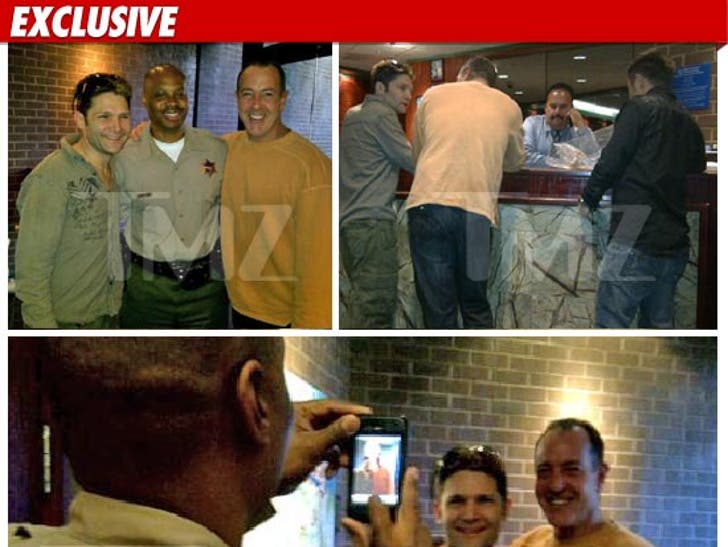 What are the odds -- Michael Lohan and Corey Feldman bumping into each other at the West Hollywood Sheriff's station yesterday ... and to mark the historic occasion, they even posed for photographs.
Law enforcement sources tell TMZ, Corey values his jacket at around $100,000 -- but a picture of Corey and Milo hugging it out at the Sheriff's station? That's priceless.