Corey Feldman -- Someone Jacked My Jacket!
Corey Feldman
Someone Jacked My Jacket!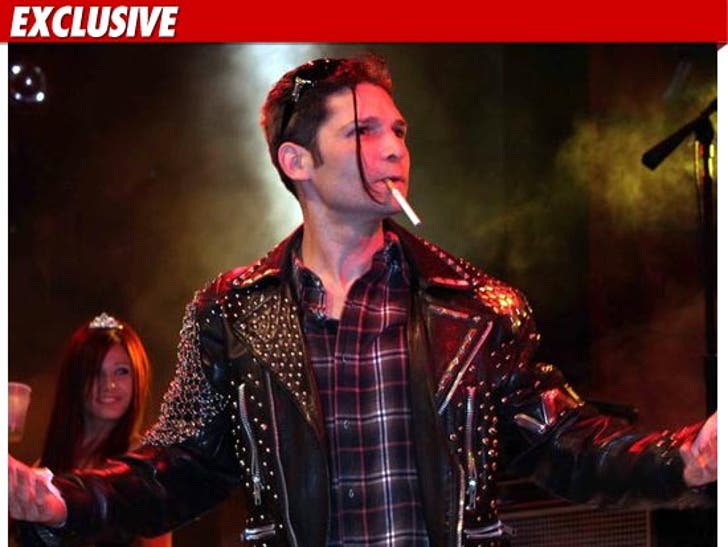 Corey Feldman's studded leather jacket from the movie "Dream a Little Dream" was stolen Monday night right out from under his nose -- and now ... the former child actor is on the hunt to track it down.
Feldman's rep tells TMZ, Corey was backstage at the House of Blues in Hollywood with some friends -- rock band Steel Panther and a rapper named Ditch -- when the jacket went missing.
We're told Corey put his jacket on a table in the dressing room right before a crowd of people poured in -- and when he turned around to check on it moments later ... the jacket was gone!
Corey's rep tells us the HOB staff is currently looking over the surveillance tapes to see if they can track down the mystery jacket thief -- but so far no leads.