Future NFLer Cam Newton -- The Odds Against Him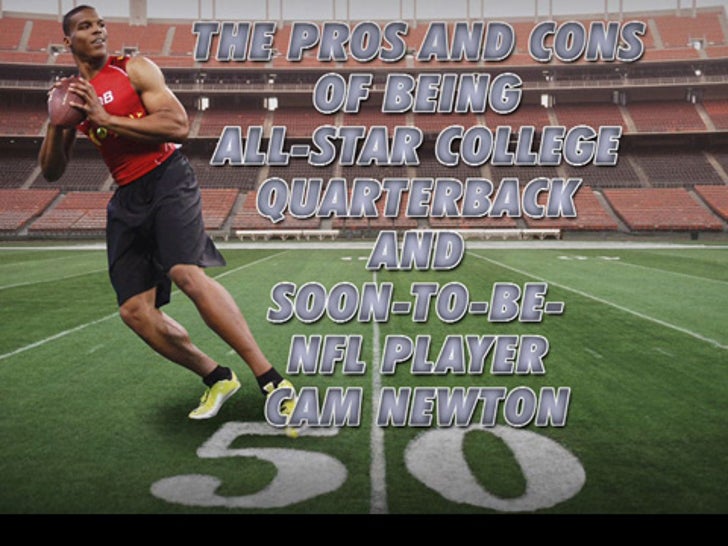 Just in time for Heisman Trophy winner Cam Newton's big day at the NFL Draft ... TMZ is weighing the pros and cons of being the #1 pick! Look away, Cam ... this ain't gonna be pretty.
Check out TMZ on TV -- click here to see your local listings!