USS Carl Vinson Sailor's Mom -- My Son Made History!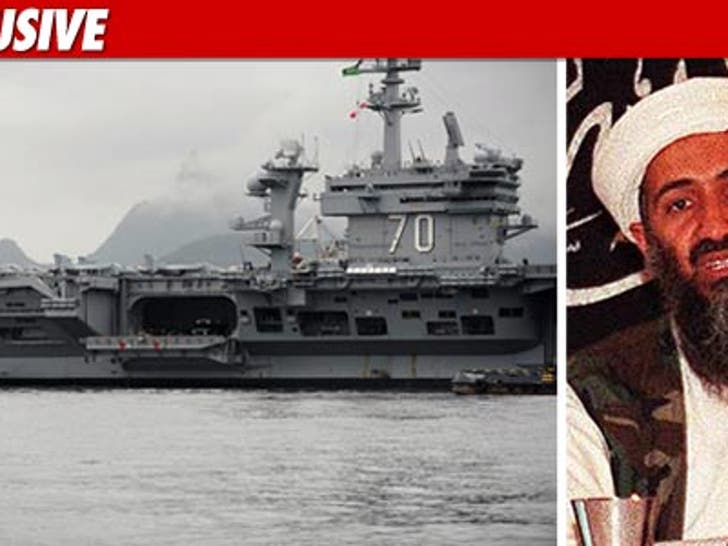 The mother of a sailor currently on board the USS Carl Vinson -- the ship that dumped Osama bin Laden's body in the sea -- tells TMZ, she couldn't be prouder of her son ... and his fellow servicemen.
Molly -- the proud mother of 20-year-old Colton -- tells us, "I can tell you just how proud so many of us are of our family members who have worked long and hard to fight terrorism ... It amazes me that these young men and women are now a part of history!"
Molly adds, "I am so proud of all of our troops and all they give up for us. And for all the family of these service members who give up so much also."
But Molly says she's only gotten radio silence from Colton since Osama's burial -- telling us, "I have not heard from my son, and chances are I will not for quite some time and until the military deems it safe for him to contact."
And in case her kids are reading this, Molly wants to pass along this message -- "Please know how proud we are of you and how much we love you. God bless all our military and thank you for everything you give up so that we in America have the choices we do!"