Padres Going Camouflage to Salute Troops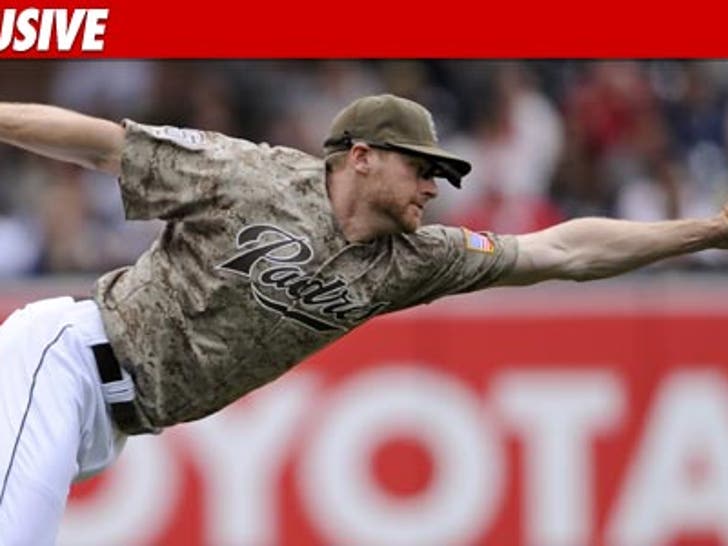 The San Diego Padres are tipping their caps to the Navy SEALS who gunned down Osama bin Laden by busting out their camouflage jerseys tonight ... TMZ has learned.
Locker room sources tell us Padres players decided last night they wanted to honor the military by sporting the unis -- which they normally wear only for Sunday home games.
San Diego is home for many U.S. troops, including Navy SEALS ... and the USS Carl Vinson -- the aircraft carrier that buried bin Laden at sea.
We're told the Padres will also observe a moment of silence before tonight's game at PETCO Park to remember the victims of 9/11.
UPDATE: The Padres announced all active, retired, and veteran military personnel can get two free tickets to tonight's game. You can hear the cheers already ... "USA! USA!!"