Jockey STRIPS At Derby Event -- AND THEY'RE OFF!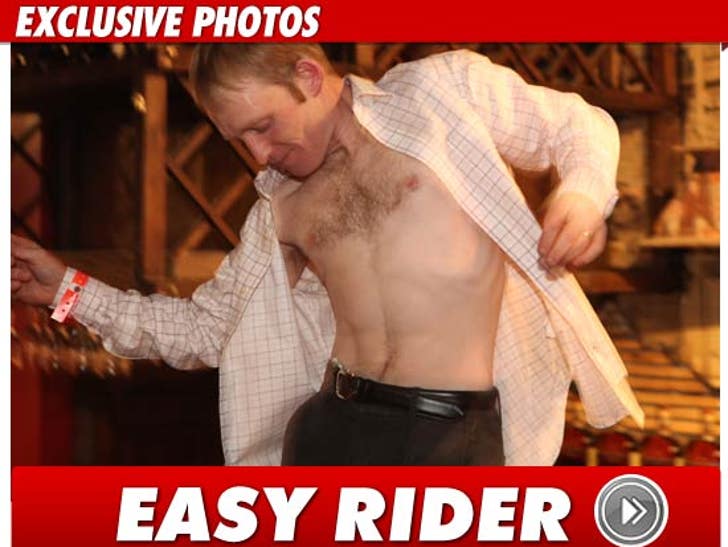 A lot of people are gonna lose their shirts at the Kentucky Derby this weekend ... but one jockey sacrificed his for a good cause during a pre-race booze fest.
James Graham -- who rode Daisy Devine to a fourth place finish in the Kentucky Oaks event on Friday -- hopped up on the bar at the PRIME lounge in Louisville on Wednesday ... and blew off his top at a fundraiser for the Permanently Disabled Jockeys Fund.
The hairy chested stud, along with the J. Wagner Group, got the patrons to pony up over $3,000 in just three hours.
Horse jockeys don't always come up short.