Nic Cage 911 -- 'I Think He's Gonna Hurt His Child'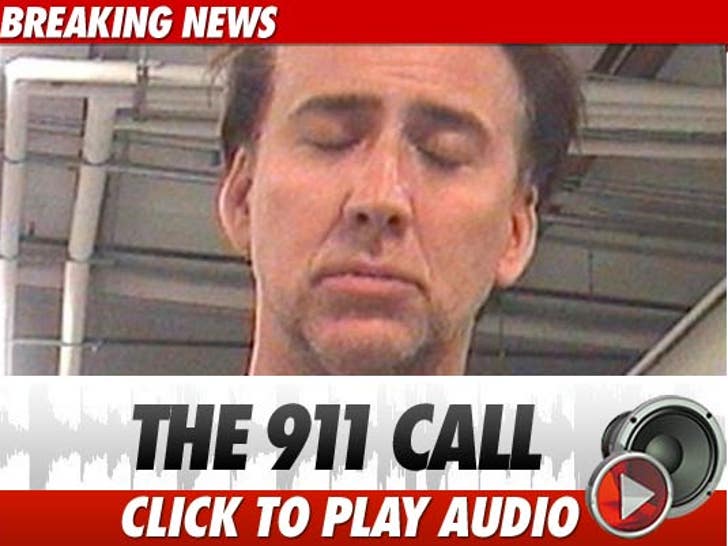 Nicolas Cage was "out of control" on the night he was arrested in New Orleans and posed a SERIOUS threat to his wife and child ... this according to the 911 call obtained by TMZ.
It all went down on April 16 -- when a woman calling from the French Quarter told the operator, "There's a terrible emergency going on across the street involving a child, a man that's out of control screaming 'let me in! let me in!''
The woman continued, "He's holding a baby ... I think he's trying to take it from its mother."
Cage was eventually arrested for allegedly grabbing his wife and disturbing the peace during a booze-fueled bender.
But the New Orleans District Attorney's Office decided NOT to press charges against Nic ... because investigators did not have enough evidence to move forward with the case.