White House Contacts Bieber -- Can You Help Us Out?
White House Contacts Bieber
Can You Help Us Out?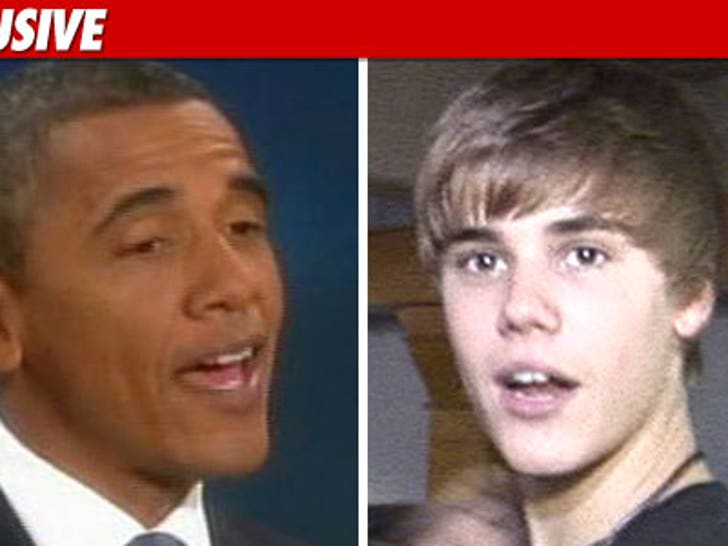 Turns out Obama has some pull after all ... because TMZ has learned Justin Bieber has AGREED to help the President come through on a promise he made to a teenage girl last week.
Sources connected to the most powerful man on the planet -- Justin Bieber -- tell us the singer was contacted by the White House on the SAME DAY Barack met with a 14-year-old Bieber fan whose father was killed in the 9/11 attacks.
Obama famously told the girl he "knows Justin" and could arrange for her to meet him -- but certain media outlets called BS on the promise and predicted Barack would never be able to deliver.
However, sources extremely plugged in to the situation tell us Bieber was super-excited about getting the call -- and told the White House he will DEFINITELY meet the girl when he returns to the U.S. and can get back to the East Coast.
So far, no date has been set.