Chris Brown and Rihanna Following Each Other on Twitter
Chris Brown & Rihanna
Hook Up Online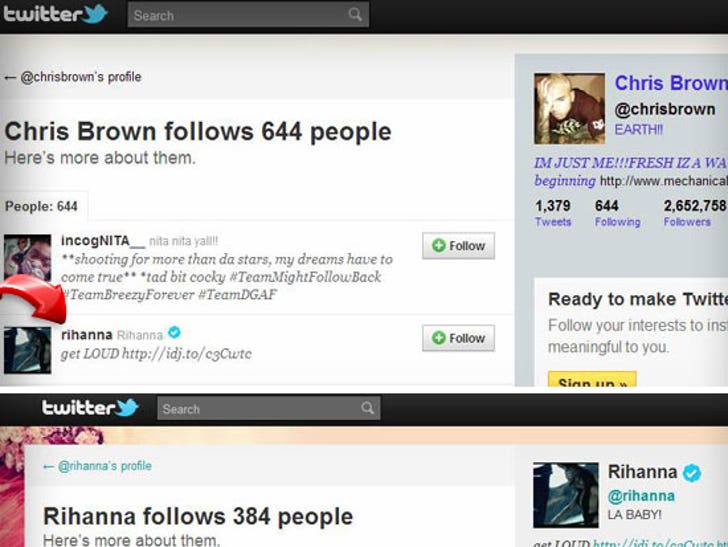 We were hunting around online when we noticed their Twitter pages reveal that both are not only following each other, they added each other very recently. We grabbed the screen shots this AM.
A Rihanna fan noticed what we noticed and asked her if it meant they were getting back together -- Rihanna tweeted back, "its fu**in twitter, not the alter! calm down."
A judge lifted the restraining order prohibiting them from having contact, so it's all on the up and up.
Still, that's a pretty big bygone.