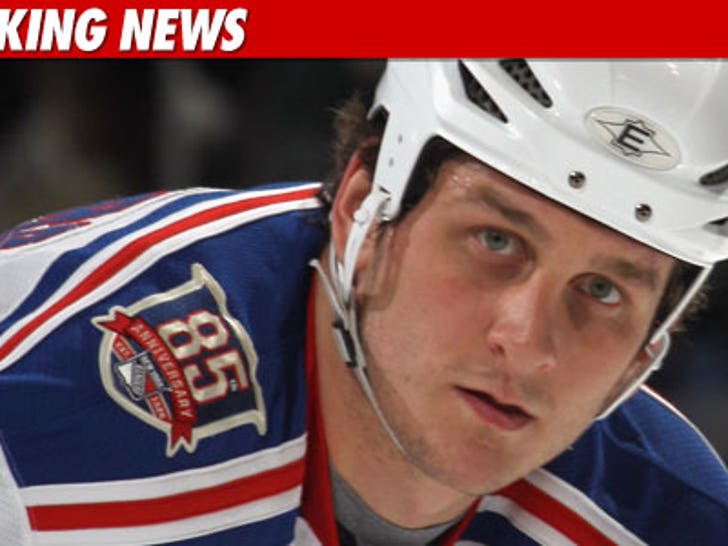 Derek Boogaard, who appeared in 45 games this season for the New York Rangers, was found dead in his apartment in Minneapolis on Friday. He was 28.
Boogaard, who had a reputation as a tough player, missed the last 52 games of the regular season after suffering a concussion and shoulder injury, but it's too early to know if that had anything to do with his death.
The medical examiner will conduct an autopsy to determine cause of death.
Rangers president and general manager Glen Sather released a statement saying, "Derek was an extremely kind and caring individual. He was a very thoughtful person, who will be dearly missed by all those who knew him. We extend our deepest sympathies to his family, friends and teammates during this difficult time."