Ashton & Chuck -- Power Meeting at Coffee Bean
Ashton & Chuck
Power Meeting at
Coffee Bean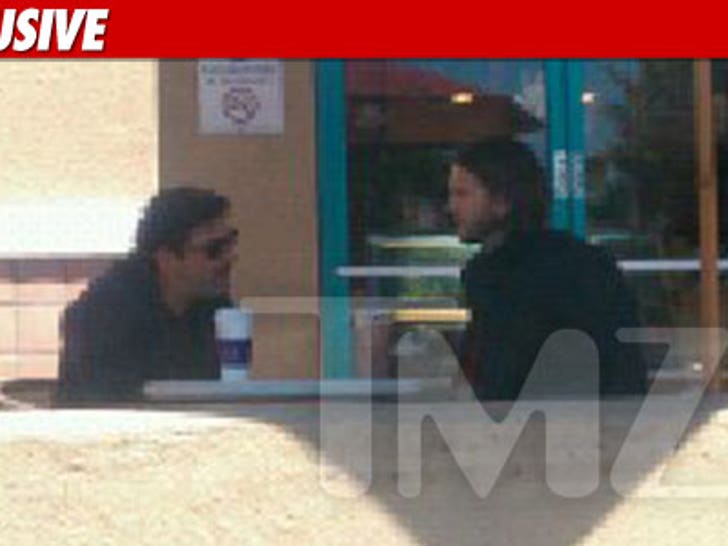 No word on what they talked about ... but it's the perfect opportunity for our very first ever TMZ PHOTO CAPTION CONTEST!!!!
Submit your entries in the comments section from now until 12:00 PM PT today.
We'll choose the champion this afternoon. Funniest submission wins a pair of classy TMZ t-shirts!!