Arnold's Animated 'Governator' Gets Terminated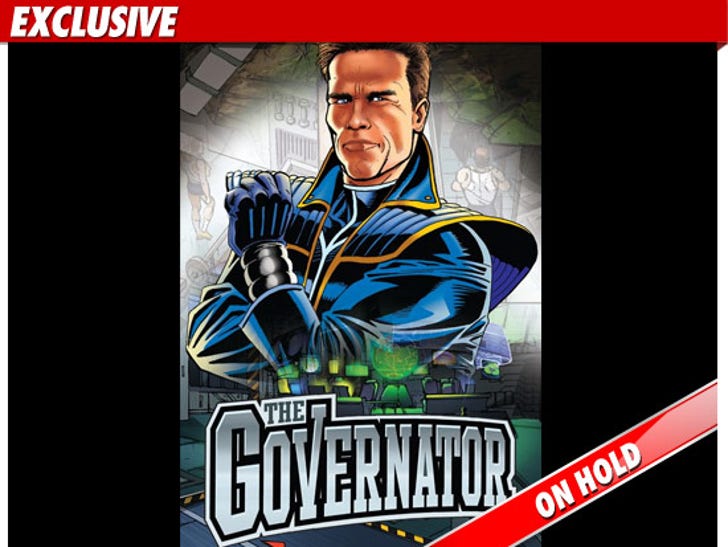 The official announcement comes just a few hours after Schwarzenegger said he was putting all his future acting gigs in a holding pattern.
A rep for the animated project -- Arnold's first after leaving office -- tells TMZ, "In light of recent events, A Squared Entertainment, POW, Stan Lee Comics, and Archie Comics, have chosen to not go forward with the Governator project."
The rep would not specify if the project is completely dead or just postponed until Arnold's personal issues blow over.
One potential problem was the show's plot ... Arnold's character was supposed to fight crime with the help of his wife Maria and their four kids.